Tyler TX Taekwondo
Posted on June 26, 2020 by Tiger-Rock Martial Arts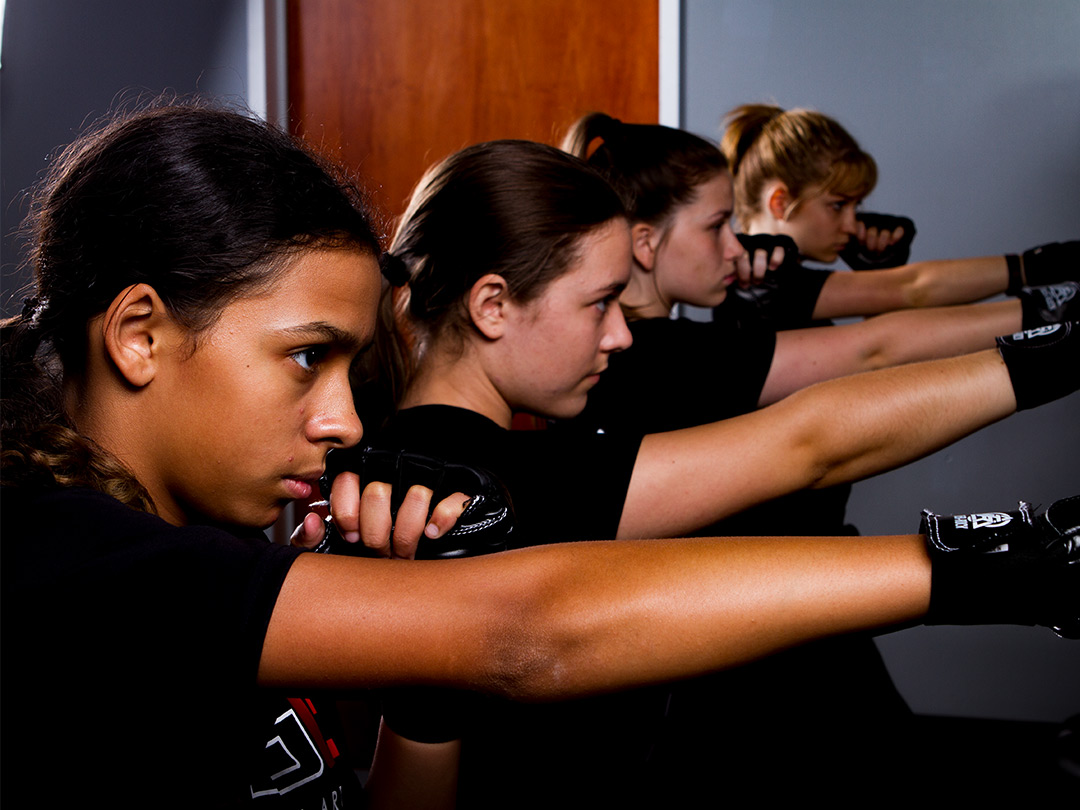 "Tyler TX Taekwondo" is a common search-topic on the internet. However, there are many different options for martial arts academies. If you find yourself looking for quality Taekwondo lessons in Tyler, Texas, then Tiger Rock Martial Arts Academy is the place for you. Our instructors will teach you valuable skills.
There is much more to Taekwondo than just physical fitness. On the contrary, we will assist you in developing both your mental and emotional skills as well. Our instructors are certified and work to enhance the lives of each student that passes through our doors. We cultivate honor, responsibility, and accountability in our programs.
We have been teaching in the Greater Houston area since 1999. Tiger Rock Martial Arts offers a unique blend of programs that introduces students to the full world of martial arts culture. We provide taekwondo classes, Brazilian Jiu-Jitsu, and karate lessons. Our teachers are the most dedicated and passionate instructors one could ever ask ability.
A unique thing about us is that we are an all-inclusive dojo. Our doors are open to people of many different ages, backgrounds, and genders. As long as you have an eagerness to learn, our programs are open to you! Furthermore, we extend flexible classes to accommodate your scheduling needs.
Learning About Tyler TX Taekwondo
Any quality martial arts class will give you more than just a good workout. Thus, when you come to Tiger Rock Martial Arts, you will be getting retrained with your mind, body, and soul. Many people are often surprised by the level of positive impact Taekwondo brings. You will develop a greater sense of confidence in many ways.
In addition to our high-quality lessons, students will also have the option to take part in tournaments. Students will work closely with instructors and other peers to determine their readiness. From there, they are free to participate in competitions at either a local, state or national level. Summer, spring, and fall are when tournaments take place.
We also offer an Elite-Counter Aggression course for self-defense purposes. In this program, we teach you how to be prepared for a potential attacker. Our instructors will give you the fundamentals on how to recognize warning signs and risk factors. This training class involves kicking, striking, grappling, and other evasive techniques.
You will know how to defend yourself properly after this class. Thus, you will also experience a significant boost in your confidence level. Martial arts will help you with a wide range of things. With just a simple phone call, you can be on your way to a better, healthier lifestyle. Call us now to learn more about our classes.
Contact Tiger Rock Martial Arts Academy now.
What To Expect In Training Classes
Tiger Rock Martial Arts seek to dismantle the idea that Taekwondo is only for adults. On the contrary, this statement could not be further from the truth! No matter what age you are, we can take part in martial arts practices and learn many beneficial things. We believe in educating others and eliminating the stigma around these practices.
As a student of our dojo, you can always expect a safe and encouraging environment. Our students will always be supported by both their instructors and their peers. In our academy, we work hard to make sure that everyone thrives. We instill vital life lessons that can be utilized both on and off the mat.
Maintaining a positive and supportive dojo is key to seeing optimal results throughout your lessons. In every skill that you learn, we teach responsibility, discipline, and maturity. Our instructors would never encourage violence or aggression. Therefore, each student is held accountable for the ways in which they use what we teach them.
Our Tyler TX Taekwondo lessons are valuable and considered the best in the city. We know that there are plenty of dojos and academies out there. However, only Tiger Rock Martial Arts offers the best lessons and expert trainers. Make sure that you enroll yourself in our classes to see for yourself.
Our Academy Is Dedicated To You
We exercise using a wide range of various movements, such as kicking and striking. Our lessons will teach students of all ages many characteristics and skills that they can use for the rest of their lives. We do not show or encourage violence against others. Instead, we give you the ability and knowledge of how to protect and defend yourself.
As you rise in rank, your practices will become more challenging. However, your motor skills and athletic abilities will increase with time. This training has the potential to improve your overall health. Our lessons will prepare you for the possibility of a real attack and give you the confidence to execute powerfully.
Many people, regardless of age, experience bullying in some form. To remedy this, we provide anti-bullying classes. This program will teach you how to protect and defend yourself against a bully properly. If you are a parent or adult and are concerned about an aggressive or taunting bully, take our training!
Our programs are for people of all ages and genders.
Start Your Journey Today
Visit our locations page to locate an academy near you. Tiger-Rock Martial Arts are about strengthening the surrounding community, so don't hesitate to reach out. To learn proper Taekwondo, attend Tiger-Rock Martial Arts Academy today, or contact us online. The martial art lessons we give are exciting and fun. Call on (903) 509-8782 today. 
We have a lot of opportunities to participate when it comes to competing. Students can join in our Tiger Cubs early childhood program, the junior program, or the Adult Program. Thus, you don't need to look for a martial arts school anymore, because searching for Tyler TX taekwondo is a thing of the past.