We offer two kids martial arts programs based on age group
Tiger-Cubs and Junior Taekwondo Martial Arts Lessons
Tiger-Cubs feature 30-minute classes for 4 and 5-year-olds. Students learn symmetrical movements to stimulate cognitive development and improve coordination. Juniors have 40 to 45-minute classes featuring kicks, strikes, and self-defense training.
Safety is the centerpiece of our Tiger-Cubs and Juniors programs. Students in this age group face unique dangers, and we want to give them the martial arts, life, and self-defense skills to be prepared. Our kids martial arts programs teach stranger awareness and anti-bullying lessons, taught from a martial arts perspective.
Students capable of protecting themselves and others is essential. Nonetheless, the 7 life skills we teach are also just as important. Learning these 7 skills helps students develop into respectable and dependable individuals.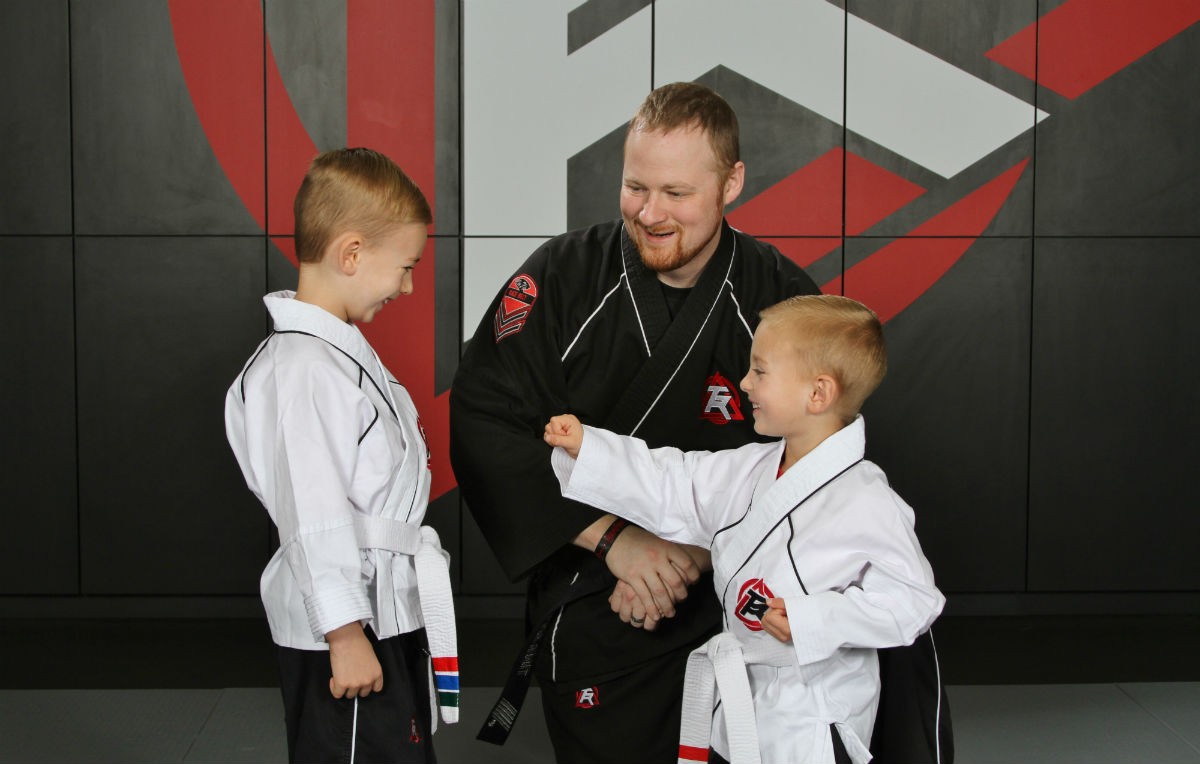 Tiger-Cubs Program (ages 4 and 5)
If you have a child that is in pre-kindergarten (Pre-K), kindergarten, or first grade, they will be placed our Tiger-Cubs program.
Our curriculum is designed for 4- and 5-year old students. Most of the kicking and striking exercises Tiger Cubs will learn are symmetrical in nature, which will help in the development of their dexterity, coordination, and balance.
Most importantly, Tiger-Cubs learn how to listen and follow instructions. Our 30-minute lessons to help aid in their cognitive and physical development. Taekwondo martial arts lessons for this age group can help improve behavior and enhance learning ability.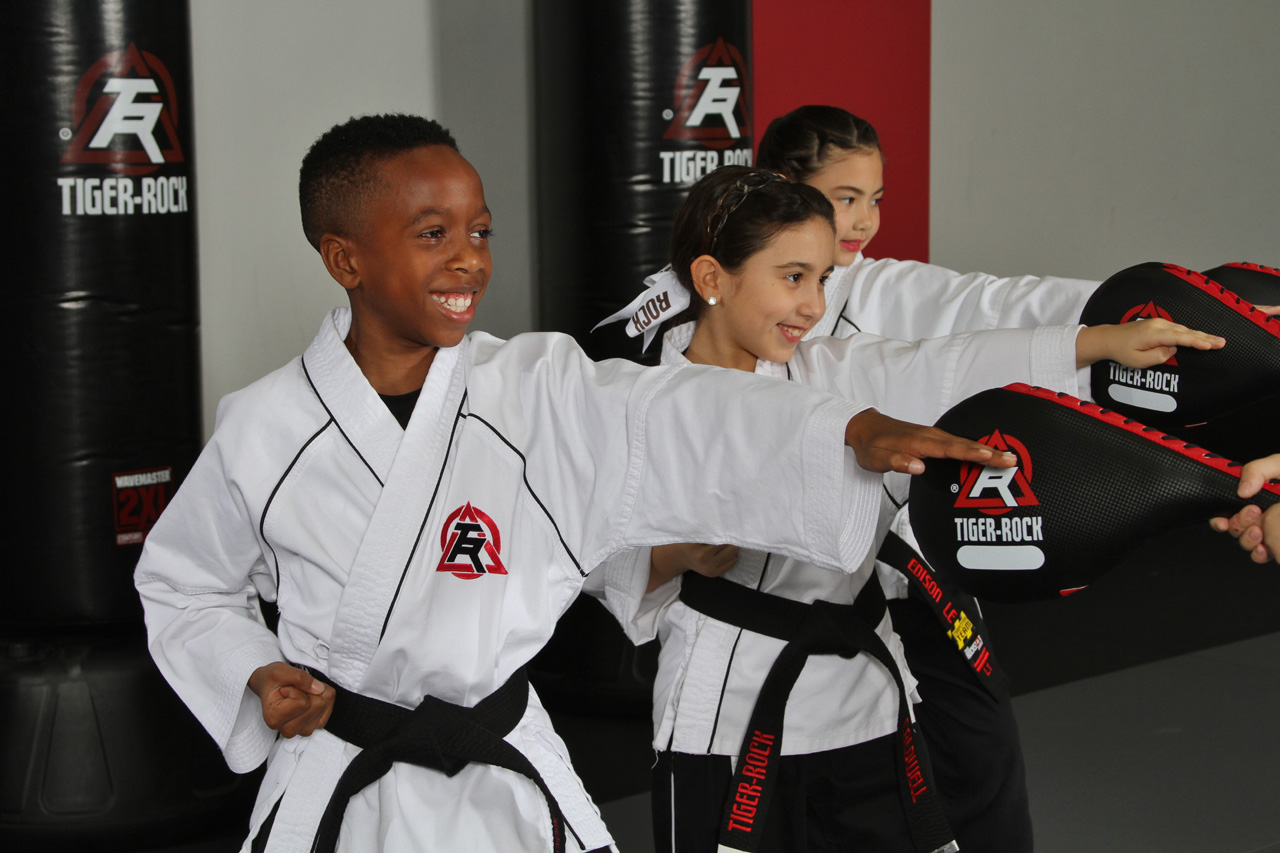 Juniors Program (ages 6-11)
Our Juniors Program is designed for students that are in elementary school. As your child develops mentally and socially, they will need to acquire certain skills to handle conflicts and dangers they may encounter.
The self-defense training we provide Juniors helps them stand up against bullies and strangers. We only teach students to use their martial arts skills in self-defense. So, your child will be able to protect themselves and others. Anti-bullying and stranger awareness methods are critical for all kids. Martial arts help students learn about these scary situations. Our instructors will give students hands-on experience defending themselves, which solidifies the training even further.
It's not always about martial arts and self-defense, however. We believe martial artists have to show honor, leadership, courtesy, and respect off-the-mat as well. Tiger-Rock Juniors are instilled with values of respect for authority, academic accountability, and personal responsibility.