10 Ways Martial Arts Can Help Your Child
Posted on April 22, 2021 by Tiger-Rock Martial Arts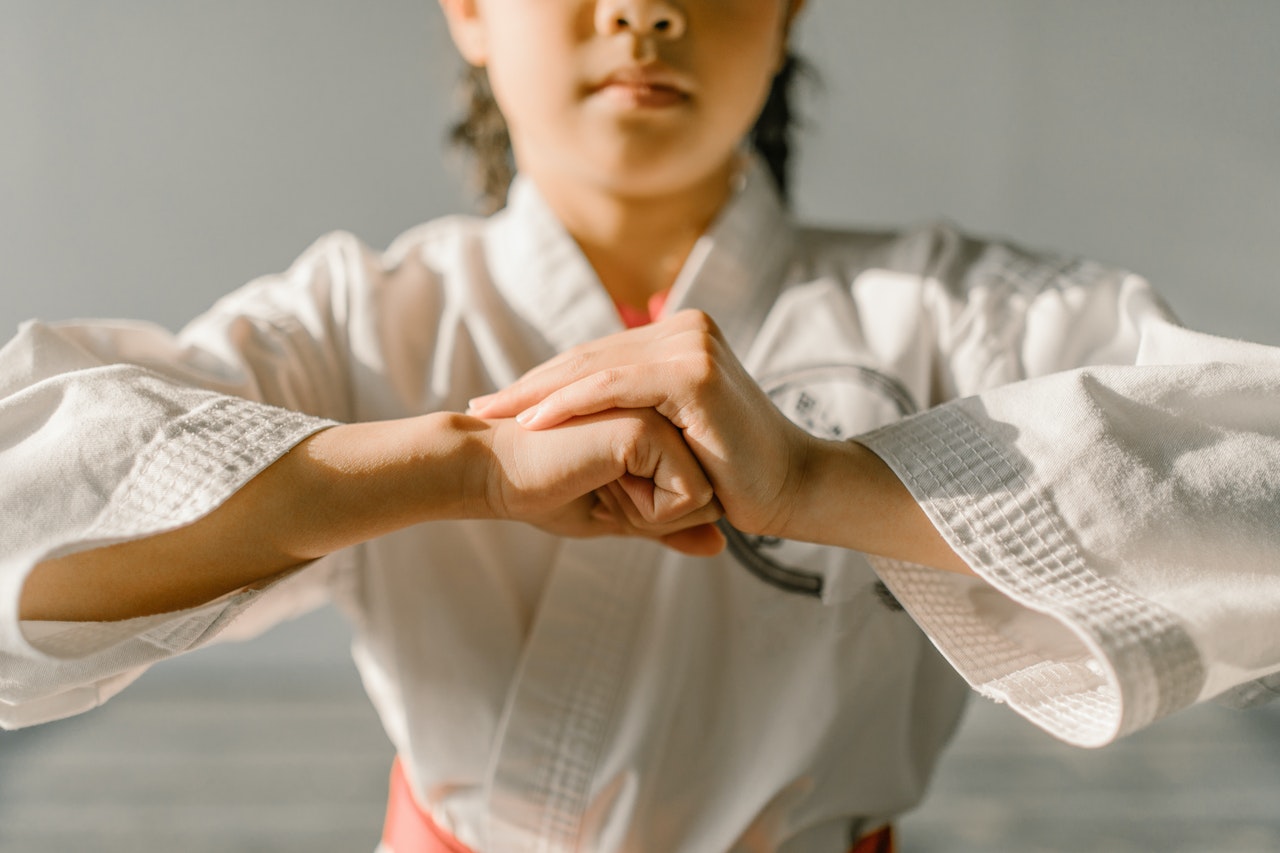 Do you have a child that has the following issues?
Limited social skills, especially from staying at home during the pandemic?
Possible anger management and impulse control issues?
Behavioral issues? Your child not listening to you or following directions?
Martial arts can help.
Martial arts is a constructive, healthy activity that can help your child build social skills, improve their behavior, and build life skills that will help them later on in life. Here are 10 ways martial arts can help transform your child.
Improved social skills
Martial arts schools are very social places. Students are asked to not only interact with other students, but to work with other students as well. For example, at Tiger-Rock, we often teach the concept of teamwork. Students are often training together in various drills and exercises that require them to cooperate with each other. That cooperation helps build a child's ability to communicate and develop positive interactions with others, thus building their social skills.
Impulse control and self-discipline
Martial arts can help children better understand appropriate and inappropriate behaviors, especially in regards to their own behavior. At Tiger-Rock, as an example, we teach students the importance of boundaries, especially when it comes to their own actions. Students will learn to evaluate situations at hand, and how to respond to those situations appropriately. As a result, students will acquire the skills necessary to control their impulses and exhibit self-discipline.
Increase your child's attention span
At Tiger-Rock, we place a great deal of time and effort to ensure that children pay attention to instructions (and their instructor) throughout the lesson period. We typically focus on one to three concepts per class. As a result, your child is given guidance on what to focus on and when. This will boost a child's attention span because they will be able to better process the information given to them, act upon that information, and not get lost in the process.
Bully awareness
Unfortunately, bullying is a common childhood experience. Martial arts schools, including Tiger-Rock Martial Arts of Tyler, focus not only on helping bullied children, but also prevent children from becoming bullies themselves. We help victims of bullying by reinforcing positive behaviors, helping them build confidence in themselves, and equipping them with life skills and tools such as self-defense techniques as a layer of protection. Moreover, we seek to prevent kids from becoming bullies themselves by instilling values of respect for others, self-discipline, behavioral awareness, and other aspects of social skills development.
"Stranger Danger" or stranger awareness
While Tyler is a safe community and a great place to raise a family, this does not mean that it is not without dangers. Your child must understand how to recognize and deal with any stranger that they may come across. For example, we teach children:
Look for groups or public safety personnel if they are separated from their parent or guardian
Teaching children how to respond, including yelling and screaming, if encounter a stranger that could be potentially be dangerous
Escaping and self-defense skills
How to avoid certain areas and places, especially when alone
To report suspicious individuals
Improving your child's physical health
Martial arts is a great way to keep your child active and healthy. Typical lessons range from anywhere from 30-45 minutes at most martial arts schools, including Tiger-Rock Tyler. This provides your child an incredible opportunity to participate in physical activities that will get them the exercise they need—and away from the video games! Children that participate in martial arts programs typically are able to maintain a healthy body weight and build strength and stamina.
Positive mentoring
It is important to find the right mentoring and peer groups for our children. Getting them off on the right foot in their most formidable years has never been as important because their attention is pulled in so many directions. Martial arts instructors are often great mentors for kids and teens because they can offer important lessons in life skills that can lead your child in a positive direction.
Developing personal responsibility
Your child's success in life will be determined by how much responsibility they take for themselves. Martial arts encourages children to take on personal responsibility for their behaviors and actions. We often talk about how important it is to make good choices, keeping our promises, practicing good habits, and being good citizens.
Better academic performance
Martial arts builds your child's ability to focus, take responsibility for themselves, and most important, be accountable for their own choices and actions. Not only do these developments take place on the mat, they also take place in the classroom. In fact, many parents have told our staff that they have seen a remarkable improvement in their child's grades within a few weeks and months of enrolling their child into our martial arts program.
Building Confidence
The biggest difference that martial arts training can make? Growing your child's confidence. At Tiger-Rock Martial Arts, parents often report to us how much more confidence their child has after taking martial arts classes. Martial arts will help your child develop important physical, mental, and social skills that improve their self-esteem and self-concept. They have a better self-image. Altogether, this helps your child become much more confident about their place in the world and their surroundings.
Interested in learning more? Tiger-Rock Martial Arts of Tyler is a taekwondo-based martial arts academy located in on Loop 323 near S. Broadway in Tyler. We're enrolling new students now. Use the form below to contact us today about our classes.