Tyler TX Martial Arts Training
Posted on June 25, 2020 by Tiger-Rock Martial Arts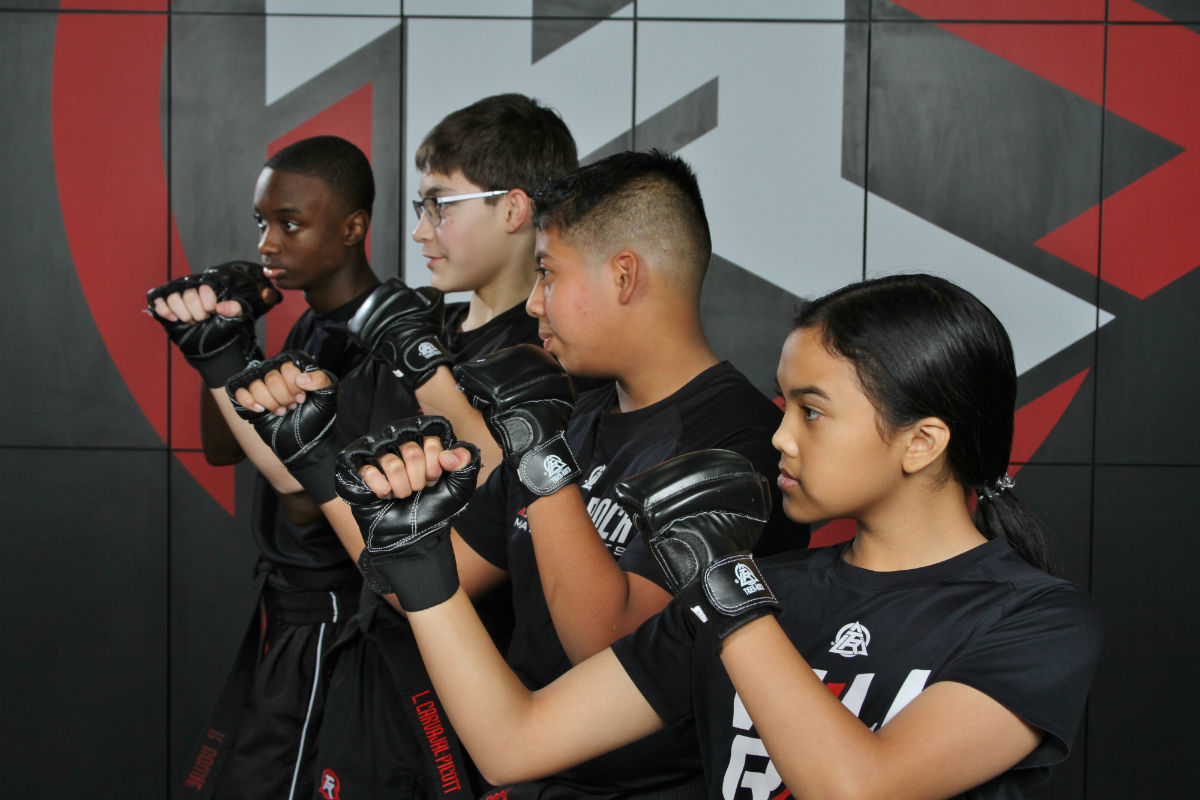 Are you looking for "Tyler TX Martial Arts Training?" Tiger-Rock Martial Arts has trained teachers, flexible schedules, and a curriculum for each age group. Kids, teenagers, and adults are welcome to enter our program. However, each group will be training with other students to learn the ways of practical martial arts.
Tiger-Rock Martial Arts Academy is unlike any other taekwondo dojo. Our services are, above all, for more than just boys. Any gender or age group will learn from this art and benefit from it. We deliver to everyone over 16 years of age the Tiger Cubs Early Childhood Program, the Junior Program, the Youth Program, and the Adult Program.
Many of our teachers practice throughout the year so that they can provide the students with enriched guidance. Second, every one of our teachers in the arts is accredited. Students are, therefore, having the best methods of teaching possible. Third, students could have the ability to participate in contests. Students may join at local, state, and national levels.
Another explanation of why you would choose Tiger-Rock Martial Arts is due to the beautiful environment that we have. In our academy, everyone supports and encourages each other. We are helping the students to learn and achieve their goals. Steps toward those goals might not be easy, but it's part of the fun.
Tyler TX Martial Arts Training
Taekwondo boomed in the 1950s when a group of master instructors introduced him to the Americas. Nevertheless, the roots of what we currently know as taekwondo date back to several centuries. Martial art started to skyrocket as the Korean peninsula was divided into three kingdoms.
Ultimately, the students will view taekwondo as life-changing. The knowledge and benefits that our programs will bring to the students will be incorporated into a variety of other areas of life. Through Tiger-Rock Martial Arts, youngsters, teenagers, and adults will have plenty of chances to apply what they have learned.
While physical fitness is a large part of our practice, martial arts have so much more to offer. Taekwondo is a Korean martial art developed in the post-WWII years, although new types of it can be recognized as early as 35 BC. In reality, three Korean words are the word taekwondo: Tae, Kwon, and Do. In English, the words mean, respectively, foot, fist or hand, and sculpture.
Taekwondo 's emphasis is on self-defense and growth of character. Students may need to think about themselves and how to grow their strengths. Taekwondo 's theory and mentality relate to all of the martial arts. Students must learn to respect themselves and others, be confident, and overcome an obstacle. These prime principles make taekwondo accessible to all.
A lot of students wish to hit a black belt's ultimate target. But when it comes to taekwondo, the black belt is only the start. Many students want to pursue a higher educational and theoretical level. An example of this will be our trained and certified teachers. Impressively, they carry on with training throughout the year.
We provide a safe and encouraging environment.
What the Benefits of Martial Arts Are
Taekwondo gives students several advantages. However, they should expect a range of physical and mental benefits not provided by any other activity or sport. Tiger-Rock Martial Arts helps students to practice the arts and take advantage of as many passions as possible. However, this is why selecting Tiger-Rock Martial Arts for their taekwondo purposes is useful for the students.
Better Muscle Strength and Flexibility
Taekwondo, like other martial arts, can drive students to a degree of physicality. This sport features many gestures and events not usually related to it. For example, Taekwondo involves sit-ups and push-ups. These strength training exercises strengthen the muscles of the students.
Students would be given a better chance to conduct their tasks and attacks. These enhancements will also help reduce pain and rigidity. Eventually, students are less likely to suffer accidents with those changes.
Increased Self-Esteem
There are all kinds of things in the world that can diminish self-esteem. When you have low self-esteem, then you can hesitate to take part in a taekwondo program. Well, Tiger-Rock Martial Arts offers a chance to lift your self-esteem. Students are asked to fine-tune a pose or attack. So when they complete the tasks, they'll receive feedback and bonuses. This approach results in the students feeling rewarded when they do something right.
Improved Focus
Focus is a must-have skill. It can be used in several other life spheres. To learn their next assignment, students will need to listen to their professors, etc. Listening to the feedback given, though, is also essential. A better focus would lead to more attention being paid to school children and job meetings attended by adults.
Anger and Stress Relief
Your attitude and feelings will take a toll on daily life. Students can, therefore, experience a lot of tension, which can lead to frustration. So if that's the case, Taekwondo's going to help. Kicking, kicking, and sparring can help alleviate stress or anger amongst the students. During taekwondo, various chemicals are released that reduce pain, anxiety, and frustration.
Contact Tiger Rock Martial Arts Academy now to learn more.
Contact Tiger Rock Martial Arts Now
Tiger-Rock Martial Arts is a martial arts dojo required by students. Karate is an excellent sport for children, teens, and adults alike. Get out of the building, or take a quick break. Martial Arts is an excellent way for students to display respect, discipline, and strength.
If you are interested in what we have to provide, please call us at (903) 509-8782. Students can also contact us online via our website. Therefore, there is no longer any need to keep looking for Tyler TX Martial Arts Training.