Tyler Texas Karate
Posted on May 14, 2019 by Tiger-Rock Martial Arts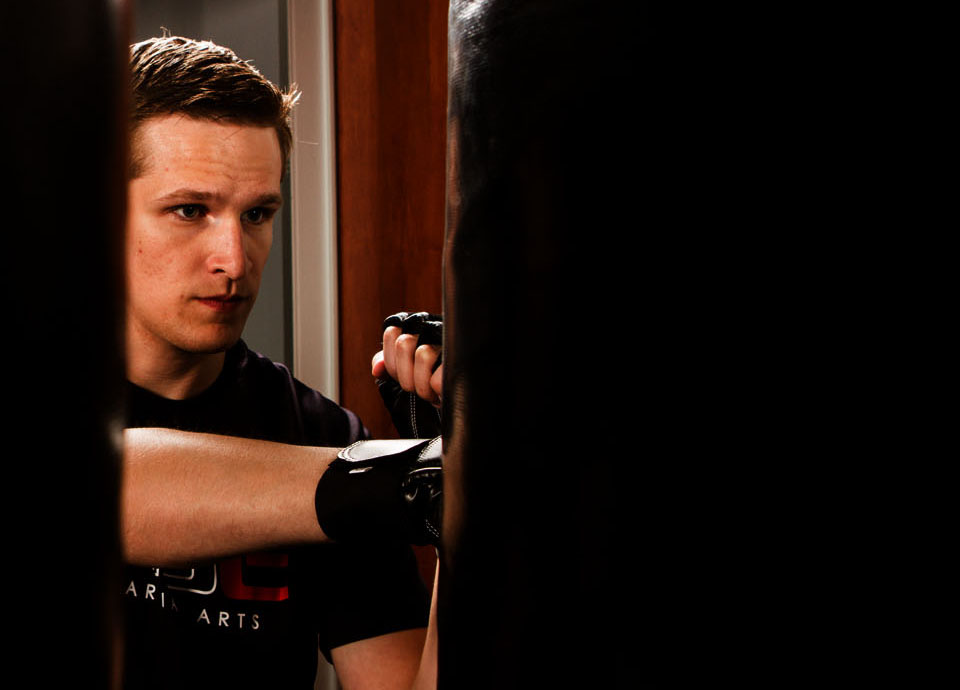 Where can you find the best Tyler Texas karate? Chances are it won't be outside at a park or in someone's home. If you want to have authentic, high-quality training, you'll have to go to a dojo. The Tiger-Rock Martial Arts Academy is the best option for those wanting to learn from the masters. We have a plethora of knowledge filled into our programs and teach all ages. Our classes are incredibly flexible and reach multiple levels of fighting and philosophy. This is more than just a fighting style, its philosophy, and way of life. Karate can give you the skills and insight to approach all of your problems in more effective ways. You can grow with Tiger Rock, come and start your first lesson with us today!
Karate & Taekwondo
Tiger-Rock focuses primarily on Taekwondo. However, we do take practices from Karate as well. Each of these fighting styles contains immense history. Their traditions span thousands of years and represent the ideologies of those regions. There are specific details that pertain to each style which we want to focus on. For instance, Karate consists of many striking moves that include all appendages. Taekwondo, on the other hand, relies primarily on kicks that are powerful and yet graceful. Perhaps we should say on the other foot, instead!
While the original teachings of taekwondo can be traced back to 2000 years ago, they were not systematically organized until after the Second World War. It is a Korean martial art that has grown widely in popularity over the last several decades for the competitive scene that has surrounded it. Karate is a far more introverted style of fighting. It has been around since the 14th century where it was refined in Okinawa on the Japanese archipelago. From then on, it has evolved through immense cultural development between the Chinese and the Japanese people. This fighting style is not as competitive in nature, but Tiger-Rock manages to take some influence from Karate nonetheless!
Programs For All Ages
Our classes are wide-reaching and convenient. We offer flexible hours for those who lead busy and hectic lives. At Tiger Rock, we understand that you may not have the time on your hands to dedicate to learning a new martial art. In fact, it may require you to build a new routine. This is why we are happy to make adjustments and create schedules that work for you. Whether you will be taking your children or it'll just be you, we have the perfect programs that fit your age and desire.
Tiger-Cubs
Our Tiger-Cubs class is for martial arts students ages 4-6. In these classes, we mainly focus on balance and coordination. Though we have plenty of physical activity to help them burn off their energy, we also place value on teaching discipline and developing good listening skills. With our Tiger-Cubs martial arts classes, you might see improvements in behavior at home and at school. Furthermore, by starting your child in martial arts early in their life, they get even more time to practice good habits such as awareness and good decision-making.
Juniors
Our Juniors program is for kids ages 6-11. As children grow older, they start to accept greater challenges. In addition to teaching more advanced forms and moves, our instructors provide anti-bullying training. We know that children in this age group can experience conflicts at school that can affect them well into adulthood. With our anti-bullying training and self-defense strategies, martial arts provides a buffer against nuisance obstacles. Furthermore, martial arts training enhances confidence. Nothing and no one will get your Junior martial artist down.
Teens
As your kids reach their teens years, they require even greater mental stimulation and motivation. Our teen classes are action-packed and vary each day. Additionally, we stress the importance of positive leadership and responsible decision-making. As we teach more advance strikes and techniques, your teens will have the opportunity to use their martial arts training "for good or for evil." That's why we help with character development and teach them to live according to their values and do the right thing, in addition to arming them with defensive strikes and blocks.
Adults
Adults can gain a lot from a martial arts practice. Martial arts provides many benefits that you might not make time for in your daily life, such as exercise, mindfulness and meditation, and socializing. You can meet many of your needs with a regular martial arts class. You'll leave class feeling refreshed. Blow off steam, improve physical fitness, strengthen your self-control, or affirm your values with our martial arts classes.
Other Programs
We offer competitive opportunities at the local level. Competition winners go on the regional, then national competitions. If you or our child has a competitive spirit, you'll enjoy our martial arts competitions. You won't just spar with your classmates. Instead, you'll go toe-to-toe with martial artists in your age group from dojos across the state and country. Competitions are a great opportunity to practice your adaptability, problem-solving, and meet new people.
Tiger-Rock Tyler Texas Karate
No matter your age, Tiger-Rock has something to offer if you or your family members are interested in martial arts. As mentioned above, we tailor our classes to the skill set of the age group in order to ensure a challenging yet enjoyable training session. Nevertheless, if you or your child needs to train at a different pace, our instructors can accommodate you. Tiger-Rock didn't become a major national martial arts organization by using a one-size-fits-all approach to teaching martial arts. Instead, we work with our students to provide the personalized training that they need.
Our instructors have the experience and the passion for helping you or your child overcome any challenges and become a martial artist. If you or your loved one have left dojos in the past because the instructors couldn't accommodate your learning style, you won't have that problem at Tiger-Rock. Call us today at (903) 509-8782 or visit us online or in person to learn more about our classes and offerings. We look forward to helping you see why you should learn Tyler Texas Karate at Tiger-Rock!